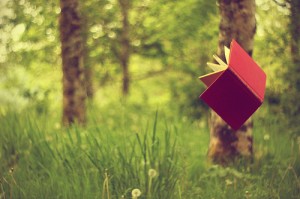 Now that the fall semester is over, I have about five weeks before the Spring Semester begins in my current grad program. After a rough fall, I'm glad to see this semester end and look forward to a new one and a new calendar year. Meanwhile, I've had quite the reading stack pile up physically and virtually, especially virtually, thanks to Amazon Kindle's One-Click button that's far too easy to click when I see a good book someone recs. So in the spirit of public accountability, here's the reading list I hope to reduce significantly over the next few weeks. If you have any other recs, please leave them in the comments 🙂
A few notes about the list:
I'll break the list into four groups.
Books are linked to either the record in the NExpress Shared Catalog (the Koha regional catalog I help manage at work) or the Amazon.com record, unless otherwise noted.
After the Title and Author, P=Physical book copy and K=Kindle electronic version. [I discovered through developing this list that I need to stop buying Kindle books, till I've read what I have!]
Librarianship, Technology, Training, Education, and Learning
General Nonfiction
Lawrence Lessig
(He gets his own category; I'm determined to get through a couple of his books, for once!)
Christianity
My college advisor rec'd this six years ago, I'm determined to get this read, still.
Fiction
Reread Chronicles of Narnia for the nth time (CS Lewis) P
Hunger Games trilogy (Collins) 1st book on Kindle; borrow others
Photo Credit: "This Paper Trail Leads Right Back To You ~ Explored" by Flickr user Bethan under a Creative Commons license.